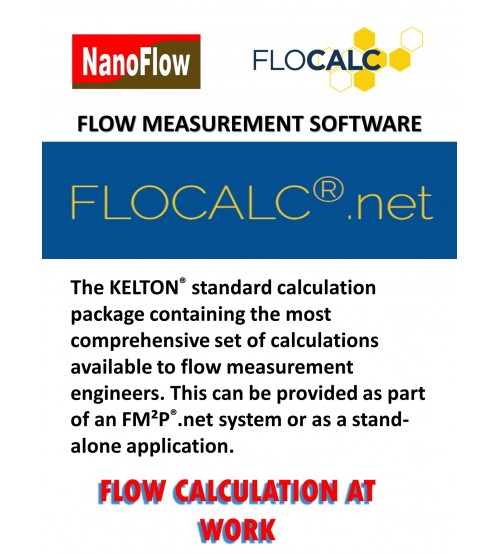 FLOCALC.NET
Product Code: Flocalc.Net
Availability: In Stock
Start at
Price:
USD0.00 or
contact us
The KELTON® standard calculation package contains the most comprehensive set of calculations available to flow measurement engineers. This can be provided as part of an FM2P®.net system or as a stand-alone application. With FloXL®.net the full range of calculations can be used from within Microsoft Excel.
Features:
Vast library of traceable calculations
Based on industry standards
Excel 2010 compatible
FM²P

®.

net compatible
Current and historical standards included
Calculations verified by separate independent and proven software
Save, retrieve and export results
Print calculation reports
Benefits:
Easy to use
Portable
Saves time and money
Accurate and dependable
Fully traceable
Independent
Supported by KELTON

®
​
Write a review
Note:

HTML is not translated!