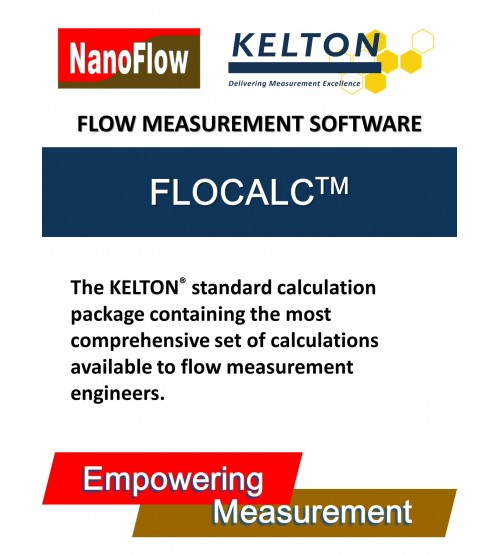 FLOCALC
Brand: KELTON
Product Code: FLOCALC
Availability: In Stock
Start at
Price:
USD0.00 or
contact us
CONTACT US:
EMAIL: SALES@NANOFLOW.COM.SG
Designed by measurement engineers for measurement engineers, FLOCALC helps you to break through the complexity of flow measurement calculations. Containing an extensive calculation library, FLOCALC supports all your calculation needs – offering a complete calculation suite within an intuitive user interface.
This includes calculations to:
assess the value and quantity of hydrocarbons
validate flow computer calculations
calculate mismeasurements
support system design
convert quantities between different process conditions
determine the energy value required for fiscal transactions
​Available on a licensed basis, all calculations within FLOCALC are regularly checked for accuracy and updated to ensure continued compliance with the latest industry standards. With full and provable traceability between the required calculation and relevant industry standard, FLOCALC gives you the confidence you need for all your flow measurement calculations.
Write a review
Note:

HTML is not translated!